You have entered the most up-to-date and informative web site in the world about preventing dog bites and attacks. You will not find a more experienced trainer and speaker on the topic. His information has been circulated around the world.
Why Choose Hector Hernandez?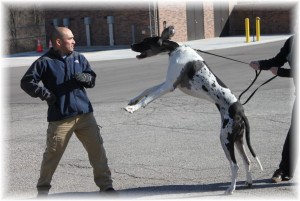 Dog Bite Prevention for Pet Owners
Most training and speakers give you advice that sounds good in theory, but will subject you to injury in practice. Hector has demonstrated his techniques on video, at times using no safety equipment, to prove his win-win methods so you will have confidence in what he teaches and trust in his approach. He has put what he says into practice with untrained and trained dogs that are aggressive.
Some dog bite prevention training is an all positive approach from an attacking dog. In some cases, the training places too much emphasis on the welfare of the attacking dog instead of the person.  An all positive approach will help the dog, not you.  Some dogs will cause great bodily harm, even death. You have a right to defend yourself, dogs have teeth that cut through skin, similar to knifes; you must protect yourself with the necessary force.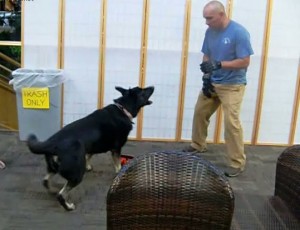 Because most encounters last only seconds, it is vital to convey to the dog, within the first few seconds, that you are not weak. However, if you have a duty to retreat you need to be able to leave the area safely. You have to know how to do this, and it's Hector's job to show you the best win-win way to accomplish it. Hector won't train you on any methods that he would not do or has not tested himself.
If you want to learn the safest and easiest way to protect yourself using your body language or everyday items you have on your person, contact Hector now.